In some ways, Tarawera 102k was a rough race for me this year. In others, it rocked a lot of luck and wonder. Here's a list based on the latter while describing some of the former.
Background – I've done Tarawera a bunch of times over different distances, from the cones-in-a-paddock-finish-line days to the huge event it is now, but never the 102 (cheers, injury, fatigue and a cyclone). Would 2018 be the year? Here are 11 cool things that happened with this race:
1 – Being able to do (just) enough training
Way back in October, I ran in circles for a long time and then my body was like LOL, you suck. I took a long time to figure out that the pain was worsening and more than just DOMS (long enough that I optimistically applied for an elite entry at Tarawera) but not being physically able to run 2k with Alba at a fun run gave me a clue. It turned out to be a problematic hip injury. Daws Osteopathy was great, I did my exercises, and then eventually, one splendid day at the end of November, I COULD run 2k again. The build-up-train-a-bit-taper countdown was on.
2 – Getting ill enough days in advance that I was at the tail end of it on race day. Sort of.
I built up to a few long runs and felt a little bit more confident I could manage 102k at Tarawera. There was even the bonus of the race falling at the right time of the month (a friend and I had both bought Stacey Sims' book in the leadup to get some tips on combatting things like the dead-tired week than can happen at the end of a cycle. It's good, I recommend it).
In my smugness at this nice timing, I ignored germ potential. Monday came, with a sudden fever and headache, and I struggled home from work at lunchtime to immediately fall asleep. Not ideal, but at least it'd be over by the weekend, right? It progressed to sore throat, then cough and no voice by Friday. I went through an expensive amount of lypospheric vitamin C. To DNS or not DNS? If I just got a good sleep..
3 – Seeing my two favourite Kiwi Trail Runner editors and other nice peeps at rego!
My optimism was waning a little as my head throbbed in a long crawling rego queue on Friday.  Then I saw Vicki, and shortly after, Matt, and Mal, and Fiona, and lots of cool people. That cheered me up. Thanks team!
4 – Not getting sick on the bus ride
As a wimpy traveller at the best of times, I was really nervous about getting carsick on the bus ride to Kawerau. Thankfully, it seemed to be ok. I chatted to seatmate Andy (Qian) about the massive rise of trail running in Hong Kong. As the sky lightened, we were in Kawerau. Cue queues to the loos, and an hour of nervy runners wandering about aimlessly, looking like they were about to go to war.
5 – My body can run!
The start felt different to usual (well, it was in Kawerau, in a field, in the light). I heard a karakia but don't think there was a haka, which is always special. Anyway, we started running and hurrahed, and calloo callay, it seemed like my body and lungs were cooperating, at least for now. There was a good bunch of paddock to get everyone seeded reasonably, then a really pleasant trail that I don't remember doing before.
6 – Deer me
Having the forestry roads early makes for some dangerously cruisy kms. However, it all felt good and smooth.
About 15k in, I was running comfortably with a group up a gravel hill with one woman just up ahead (perhaps Courtney Pratt?) The forest was misty and beautiful in the soft rain, and then BOOM, a huge stag leapt across the road, nearly taking out Courtney (who looked strong, and if I'm right about it being her, later surged on to take 4th). Initially though, she dropped back with us to get the heartrate down! It was quite a wow moment.
7 – Persevering through the first hard bits
Essentially, all was rocking along ok for the first 40k. I kept the effort low, as I could feel my energy reserves were lower than usual. It was a bit like lacking a 4th gear – trucking along, but nothing extra there if pushed. Not ideal, but I was enjoying the scenery and experience. Tarawera Falls were stunning after the rain, full and powerful.
A lot of the Eastern Okataina was still fun, but it started to get slushy. Based on previous times through the track, I blithely ran through Humphries aid station without taking on much water. I like mud, mostly, but negotiating it must have sapped my energy enough to start a grumpy spiral. Progress was much slower than expected. At one point I thought balloons and signs indicated Okataina was imminent, but it was an anti-climactic tarpaulin with people sleeping under it, and a '4 k to go!' sign. I was not amused.
I've always loved Okataina aid station – you bomb down the hill on a high and pop out into riotous support. Trudging through the mud to it from the other direction proved less upbeat. There's a daycare phenomenon where a kid might be fine all day, and then erupt in wails and tantrums when the parent turns up, as a release. I think I was a bit like that seeing Oscar. (Not that I'm calling you old, Oscar.) The last 10k had felt so difficult and not fun, and I proceeded to dissolve somewhat. "It's just a f%$#ing race," he reminded me, also weeping a bit (but stoically, he maintains). "Just stop."
He had a point. But I stubbornly set off toward the hill of doom, resolving to get my head back in the game.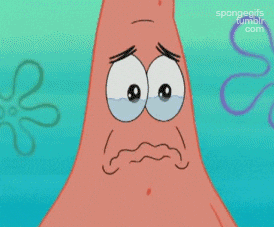 8 – Not falling over on the Western Okataina
The good news was, I did get my head back on track. It took some time, but hey, there was a lot of time – it's a solid hill, and I was solid walking. There was more mud than during Cyclone Lusi 2014, so there was lots of woah! and crikey! and other Tintin-esque exclamations during the sliding.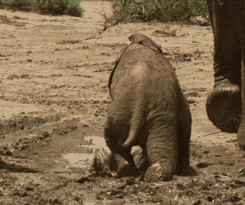 I wore the Altra Superiors and they did pretty well to support no falls (somehow). While Okataina Aid Station lost some kudos in my mind after the course reversal, Miller Rd gained it in spades. The sounds were pumping and the energy was great! A lot of us even started to run again (in the loosest sense of the word).
9 – Hanging out with Oscar and rocking the sounds
I hadn't had a pacer before, and it was a lovely thing to look forward to. After removing some shoe gravel and such (and no crying), Oscar and I rocked off around Blue Lake ('rocked' also in the loosest sense of the word). Despite waning reserves, going round Blue Lake was surprisingly ok, due to my high familiarity with the route during the famous Blue Lake Challenge. During the whole course I kept assuming Sue Crowley was miles ahead due to her skillz vs my frequent-strolling strategy – and then seeing her again – but she did cruise smoothly by at this point to mutual encouragement.
Oscar turned on his speaker so we could traumatise people with my eclectic playlist. That was fun too. Sorry-not-sorry to those who put up with the likes of Leonard Cohen, Sia, and some Moana/Muppets courtesy of Alba. Starting to have to walk even on downhills was a low point, but my spirits were up even when energy wasn't. 5k to go at Redwoods! I found amusement in the fact that I and another chafe-buddy I'd never met both had our hands down our pants rubbing Gurney Goo on the thigh region, and were entirely relaxed about this. (But why does it have burny tea tree oil in it? C'mon Steve!)
Postscript to this: I was hanging out in pain for the aid station, forgetting the fact I had brought lube in my own pack. Away with the fairies.
10 – Finally finishing a trail 100k
A nice thing about a difficult day is the joy of finishing it. Nuff said. Although it wasn't at the speed I anticipated, I finally got that Tarawera 102k done! Photos by Photos4Sale.
Then I felt bleh and Oscar was like, 'What can I get you, what do you want to do?'  and I was like, 'Ung…guh…?' I came in a smidge before 13 hours, 11th woman.
11 – Hanging out at the finish line
Because of my duh factor, Oscar kindly set me up with a sleeping bag and snack, and left me to it. I sat at the finish line until nearly 2am, gradually coming right, and it was awesome. In previous years I've headed off with family and eaten, showered etc, but this was a really nice experience too. The sheer joy and energy of the participants is contagious, and the finish line crew do a great job of keeping up the energy. It's a handy counterpoint to unhelpful self-critique around your own result too – everyone here has the grins and tears and exhaustion and euphoria, whether running 8 hours or 13, or 24 hours, or 35. It's a heck of an adventure.
Was it wise to run while unwell? I don't really condone it, and felt the effects, but I think it was ok, for me, this time – the adventure outweighed the consequences, although those did include a bit of a relapse after. Huge thanks to Oscar for the care and company. Having a pacer is great.
How was the reverse course? A bit harder, for sure, with that extra elevation. You lose all the 'easy' running at the end, traded for a potentially too fast start, but that's part of the fun. There's potential congestion, coming past a long tail of 62 and 87k competitors, although not too crazy. The last 30-odd k could be great running if you had the power remaining. I really liked the final path through the steamy flats. The start lost a little energy, but it was gained back by a great finish line.
Will I come back? Of course!